Message from Dr. Sun -Wing Lui
As an Honorary Senior President of the Charter Management Association (CMA), I wish to extend my heart-felt congratulations to the 10th Anniversary of the Chartered Management School of Distance Learning (CMS).

In my opinion, "strategy" and "management" are the two key success factors for leaders and senior executives to focus on in all organizations and enterprises. Once right strategies, good management systems and capability are established, these will lead the organizations to be more effective, of higher quality and productivity, and more competitive in the global market.
I wish the School continued success in the years to come!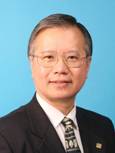 Ir Dr. Sun-Wing Lui
BSc, Ph.D, CEng, MIMechE, MHKIE, FHKIoD,
FCHMA, FCHAD, FAPCA, MIMIS, MSAE
Former Vice-President ( 2000-2010 ),
Hong Kong Polytechnic University
Former Branch Director ( 1992-2000 ),
Hong Kong Productivity Council
28 December 2011